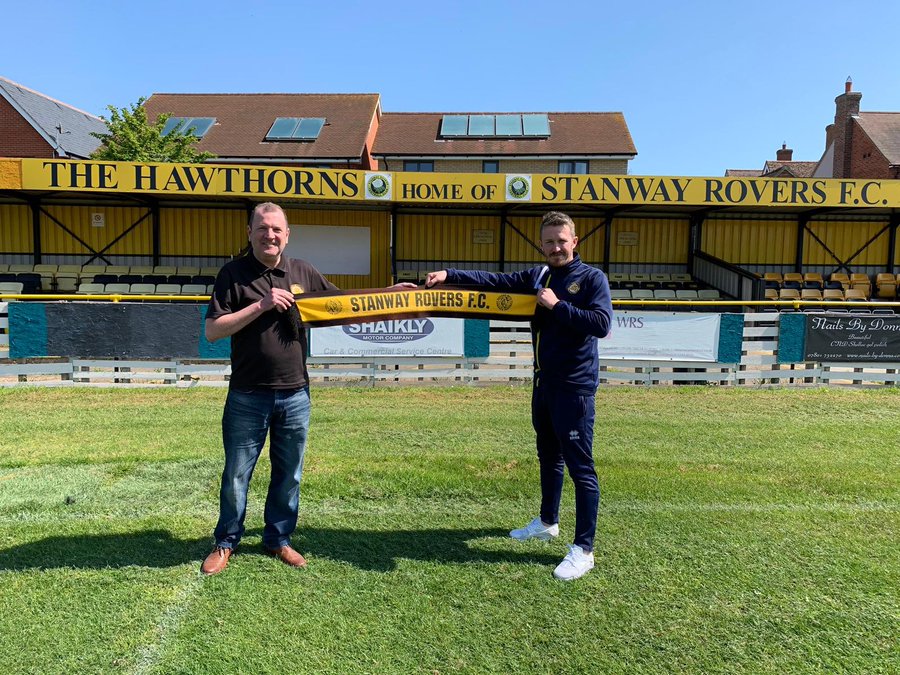 Stanway Rovers can confirm that club legend Danny Slatter has been appointed as First Time Manager on a full time basis and he has been tipped by Angelo Harrop to seize his big opportunity at The Hawthorns.
Slatts has now been appointed on a full-time basis after taking the reins temporarily following Terry Spillane's exit.
He will lead the club into battle next season and has been charged with the task of helping Rovers gain promotion from the Essex Senior League into the Bostik League.
Slatter was one of several high-quality candidates interested in taking over.
But Harrop believes he and the club's board have turned to the right man.
"Danny knows what we're expecting of him and there's pressure, of course," he said.
"There has to be at this level of football.
"But I absolutely believe he's the right man for the job.
"He's so passionate about football and our club and players in the area know him, which can only help in terms of recruitment.
"One thing is certain and that is with him in charge, we're going to be a very honest and hard-working side next season.
"I'm right behind him and believe that with his experience – both as a player and as part of the management team here – and qualities he's going to be an exciting prospect as manager.
"It's a big opportunity for him and, as a young manager, he's now landed what I consider one of the biggest non-league jobs in the area.
"I'll do everything in my power to help him."
Harrop says the club are primed and ready for a crack at promotion next season.
The recruitment process in terms of bringing new players to the club is well underway and the club could be in a position to confirm two new arrivals soon.
"This summer is going to be huge for the club," said Harrop.
"The work started two or three months ago and the recruitment process is going to be massively important in terms of bringing quality players to the club.
"It's exciting and there's so much going on around the club, including things like having our pitch renovated.
"It's also a massive plus to have the youth section back on board.
"It's as good as any set-up in the area and it made no sense to me to effectively have two clubs – our first team and the youth section.
"Now we've brought them together to create one big community club.
"The under-18s and reserves must be run correctly, to create a clear pathway into the first team.